Impressionist-inspired Paintings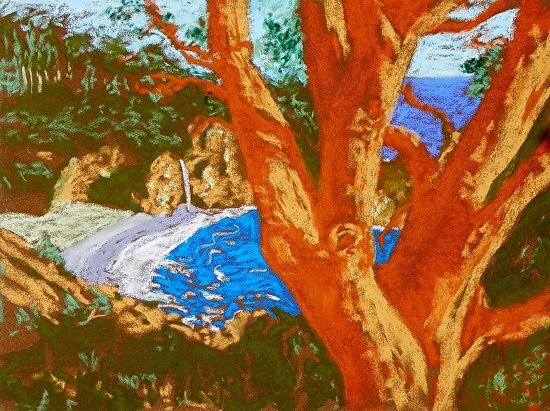 Welcome!
Please take a stroll through my Pastel and Acrylic/Oil Painting Galleries. Many of these paintings were produced outdoors in the landscape painting tradition of French Impressionists like Monet, Van Gogh, and Cezanne...
my lifetime mentors.
See my original paintings here, and at
http://www.fineartamerica.com/profiles/carol-bower.html
where you can order prints.
If you are going to Gilroy Gardens in June or July, be sure to stop by the Gilroy Gardens Gallery inside Red Barn Gifts to see three pieces of my work displayed and for sale there through July 29, 2014!
Join the fun in Los Gatos at Oak Meadow Park on July 4th, from 9AM to 12 Noon, where I will be plein air painting with fellow Los Gatos Art Association artists.
See you during the next Los Gatos Artwalk, on Thursday, July 31, from 6-9pm for art, wine, fruit, cheese, and conversation at the Los Gatos HARVEST http://shopharvest.com/