Impressionist-inspired Paintings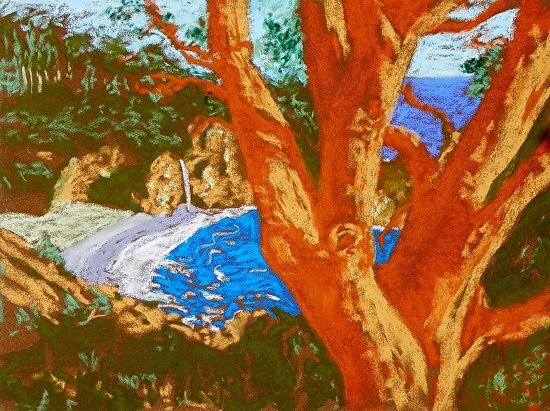 Welcome!
Please take a stroll through my Pastel and Acrylic/Oil Painting Galleries. Many of these paintings were produced outdoors in the landscape painting tradition of French Impressionists like Monet, Van Gogh, and Cezanne...
my lifetime mentors.
See my original paintings here, and at
http://www.fineartamerica.com/profiles/carol-bower.html
where you can order prints.
Come to see several of my paintings during the next Los Gatos Artwalk, on Thursday, July 31, from 6-8pm for art, wine, cheese, and conversation at the Los Gatos HARVEST Furniture Store, 18 N. Santa Cruz Avenue http://shopharvest.com/
Mark your calendar for Thursday, August 14, 6-8 pm, an Artist Reception for "Los Gatos Art Association, Art In The Council Chambers" juried show...to be held at the Town Council Chambers, Los Gatos Town Hall, 110 East Main Street, Los Gatos, 95030. I am one of 32 artists showing art through October 30.